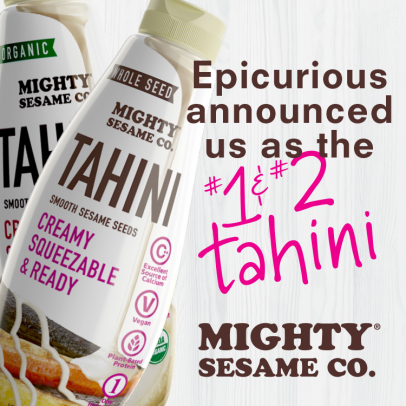 Epicurious names Mighty Sesame #1 Tahini in the U.S.
Epicurious decided to test all the Tahinis available in the U.S. market (at store and online).  We are absolutely delighted to tell you that not only did we get the #1 spot, we got the #2 spot as well!  Both our Organic and our Whole Seed Tahinis took the top ranks for best tasting Tahinis!
Read the whole Epicurious article here!